Services
---
With our various large formats and sizes, you can make sure your images take centre stage…
We take pride in our relationship with our clients and endeavour to provide a complete service from design, art selection and framing. You can be sure to achieve that high quality professional finish you're looking for and at very competitive prices.
Framing
To complete the reproduction process, after printing your art we can also mount and frame it. With various decorative mounts and over 2000 frames available we can match any colour or style.
Mounting
We have a computerised mountcutter which enables us to cut high quality mounts in a multitude of shapes and styles including multi aperture, extra deep, multilayered mounts and much more.
Whether a single mount (rectangle or oval) to a triple mount with specialty corners and a v-groove, our team has the design skills and training to give your artwork the perfect accent.
100% acid free conservation standard mounts that fully comply to FATG (Fine Art Trade Guild) conservation level also available.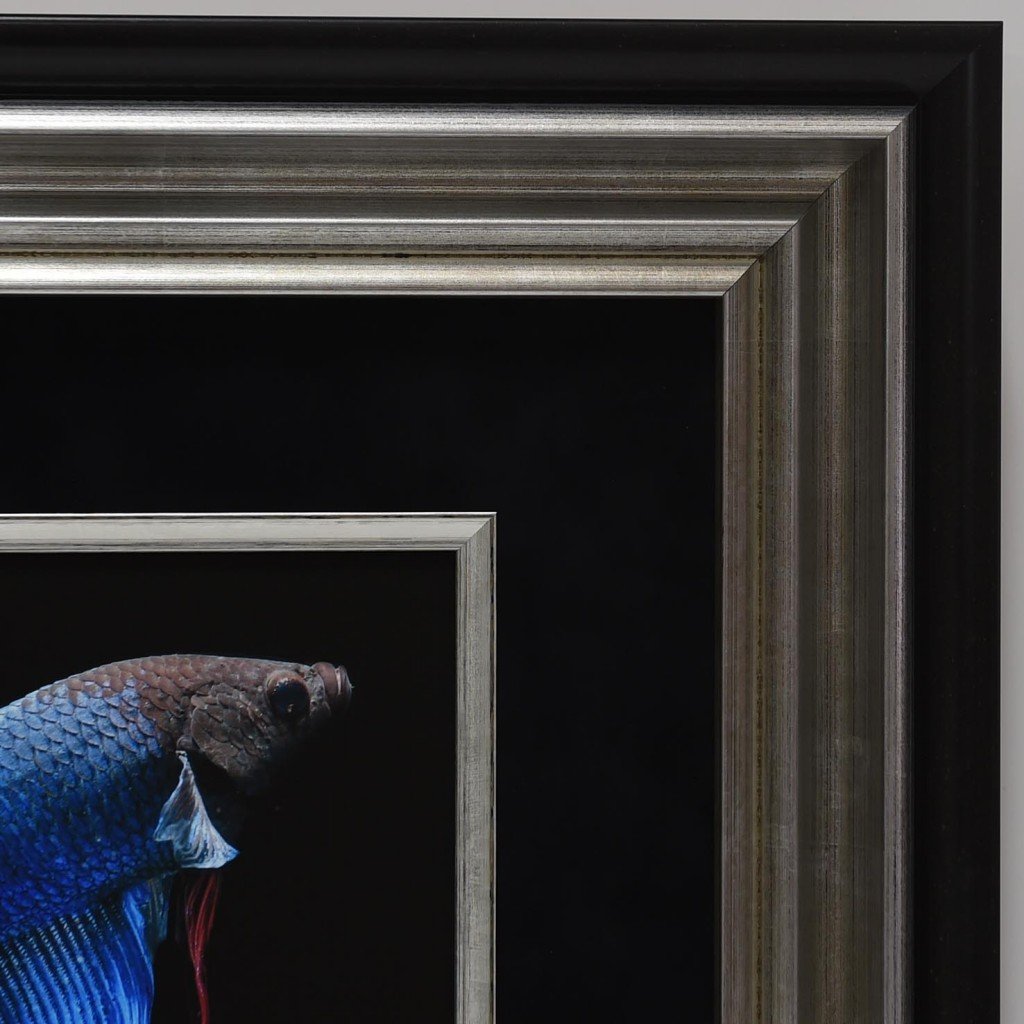 ---
---
Fine art reproduction
We are dedicated in fine art printing and specialise in the art of giclée printing. The specialist printers are highly acclaimed and offer the ultimate in ink stability – over 100 strong vibrant colours to the most subtle of graduations can be achieved and will satisfy the most demanding inspection.
We can print on many types of surface, including canvas, textile, aluminium, wood and vinyl, amongst others.
Create and manufacture
In collaboration with carefully selected galleries, artists, photographers and graphic designers we always find the right artwork for the project at hand. However, we know that something totally unique is often required, and that's when we commission original pieces – from fine art to 3D pieces.
All our frames and mirrors are completely custom made to order for our clients and we constantly explore new finishes, materials and techniques to produce exciting possibilities for everyone. In some cases we have even provided accessories such as books, vases and bric-a-brac to compliment your artwork.
Image sourcing and licensing
We want to source the right image for your needs and have access to various libraries around the world. In total an amazing collection that's filled to the brim with every image you'll ever need.
An unsuitable image can really let the side down, and they come in all shapes and sizes so it's not only important to select the right size but the correct resolution. We make sure your pictures are perfect for the project in hand.
Model and property releases are signed documents which ensure that works of art, trademarks, brands or buildings which are featured in an image are safe to use. We check this too!
Fixtures
A variety of fixtures are available. For the hospitality industry we recommend anti-theft devices, but the following are all available:
D-rings
Picture plates
Keyhole
CWH hanger
Saw-tooth hanger
Heavy-duty
Packaging, delivery and installation
All art will be securely packed and delivered to any address worldwide. Large orders will be sent on pallets and oversize items will be sent with a dedicated courier within the UK. Should you require installation this can be included in the quote.
The service provided has been first class and the artwork better. It really fits the aspirations of the project. It's been a pleasure to work with Amy and a process I hope to repeat in the very near future.

Rory Foster , Project Manager
Rutland Gardens Knightsbridge, London

Amy Salisbury is a phenomenally talented artist and creative advisor. I have worked with her twice, commissioning portfolios of artwork for a flagship hotel and a corporate headquarters. Her delivery was faultless – genuinely creative solutions tailored brilliantly to the brief, a broad range of ideas and a wide variety of different media to consider (e.g., 3D artwork, accessories and printed graphics). She broadened our thinking about what was possible and helped us create remarkably engaging spaces for guests and team (the hotel is still #1 in its market). She's a great communicator and lovely person to work with. I would hire her again and I recommend her without reservation.

Kelli Fairbrother
President of Deluxe Entertainment & Group Strategy Director for Whitbread (Premier Inn, Frankfurt)

The Starwood President (Vos Roeland) was very impressed

Maria Vafiadis, Founder & Architect
MKV Design

We approached Amy for a small hotel project in London, under a tight budget and deadline. Amy was able to give us a vast number of suitable options, with plenty of advice and help for colour alterations and framing choices. An easy and stress free process allowed us to specify some great pieces that complimented our schemes very well, meeting our budget and deadline

Gabby Massingham, Interior Designer
LDP

I've had the pleasure of working with Amy on the Le Meridien in Piccadilly. I found the creative spirit and accommodating nature refreshing to ensure that the final product was to our exact requirements. A personalised service that like anything else, had its share of issues along the way, they were resolved quickly with flair, ease and utmost professionalism

Felicia Ng
EPR Architects

You provided us with a friendly and professional service, always deliver on time and source the best options for our budget. Your company is outstanding for customer service and go the extra mile - I never hesitate doing business with you!

Janice de Villa, Project Manager
YOO

We are very happy with the art works. For sure we will recommend you to other properties. It was a pleasure to work with you.

Catalina Susan
Marriott Warsaw

Amy transformed our meeting rooms, board room and reception areas into an eye-catching space which both clients and staff enjoyed. Nothing was ever too much trouble and she's a delight to work with, always accommodating our requirements. I would not hesitate to recommend Interior Art Co for anyone looking to commission or purchase art for their offices.

Ricky Shanker
Amsphere

Oh wow! I am beyond happy! They look amazing thanks to you and all the team.

Jamie Strachan
HIP Hotels

Over the course of 2.5 years I commissioned Amy to work alongside me on the deployment of a series of corporate internal branding projects across a 15,000 sqf building. Throughout I found Amy to be always enthusiastic and tireless in her approach and a super creative interiors lead with a great ability to translate the branding ideas I brought to her, no matter how unusual my ask was! She has great industry connections and was able to source exactly what I wanted and needed. I highly recommend Amy & Interior Art Co and I look forward to working with her and her team in future projects.

Carla Trancoso O'Reilly
Deluxe, London
Here are some of the fantastic clients we work with


---
---

---
---
---
---

---

---

---

---
---
---
--- We offer
---
Selection of the best image sources due to our long term partnerships with photographers, artists, art galleries and image libraries.
Tailored images and products, depending on the story to be told, or the space available.
Fully managed image rights and licensing.
Print techniques on a variety of grounds.
Invention of new applications.
---
---
---
---